TOP > Reviews > Report on the "Let's take pictures in Higashihiroshima" event by photographer Masato Kanno

Report on the "Let's take pictures in Higashihiroshima" event by photographer Masato Kanno
2021.10.06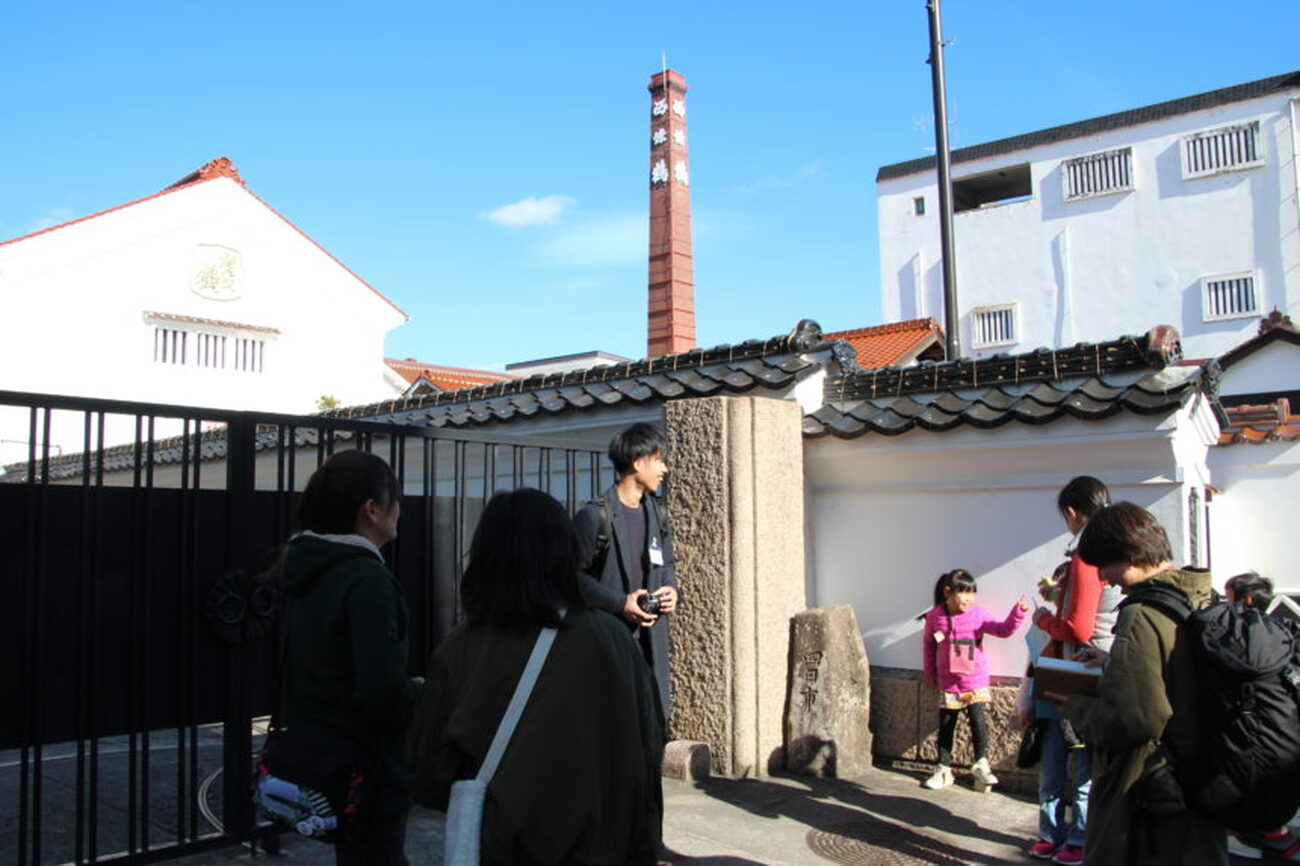 In our daily lives, we casually walk through the city.
Have you ever wondered what you are looking at when walking around?
On Saturday, November 30, he held an event called "Let's Take Pictures in Higashihiroshima" near the Sakagura street in Saijo, Higashihiroshima City. The instructor was Mr. Masato Kanno, who is a photographer while attending Hiroshima University. In this article, I'll tell you more about this event!
The day was sunny as if to support the success of the event. Two families, including energetic children, participated in the event.
First, they walked east along the Sakagura street and headed in a circle toward the Kamotsuru Sake Brewery. They walked along the course, which took about two hours, with our cameras.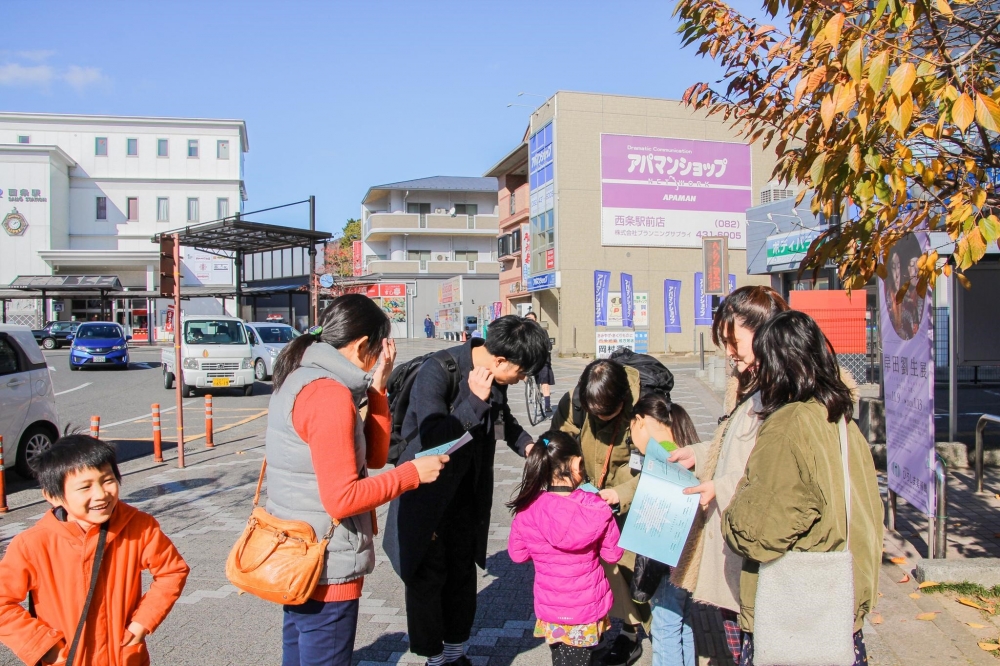 The participants asked Mr. Kanno questions on the spot about camera settings and other things they didn't usually use. He explained everything in detail.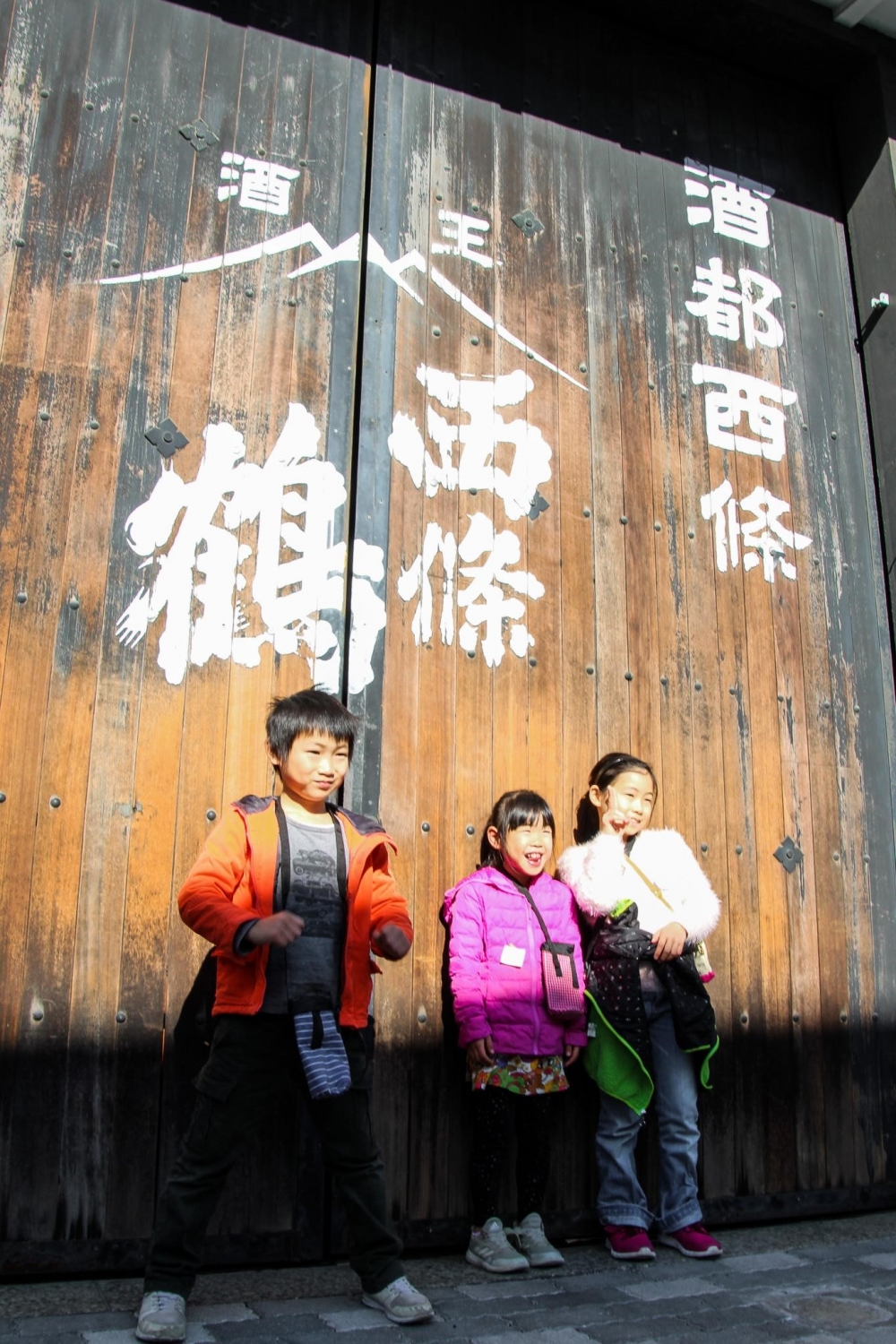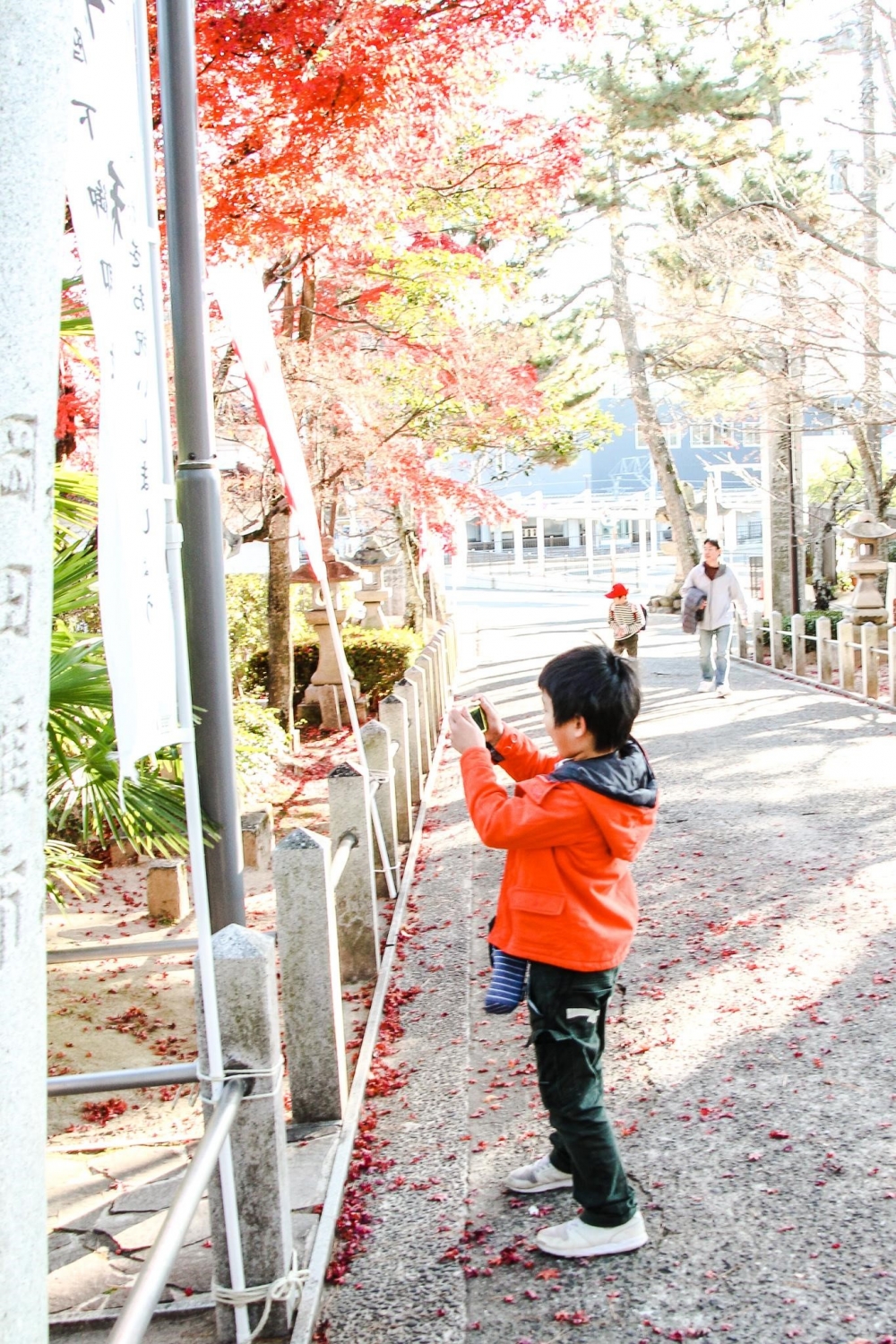 They took pictures of manholes in the road, things hidden in the grass, grids on buildings, the sun, shadows, etc., leaving their senses free to take pictures. After taking pictures, they showed each other their photos. This is one of the advantages of using a camera.
After finishing the tour around the Sakagura street, they took a short walk to the north of Saijo Station. Heading for Miken Shrine, where the autumn leaves were in full bloom.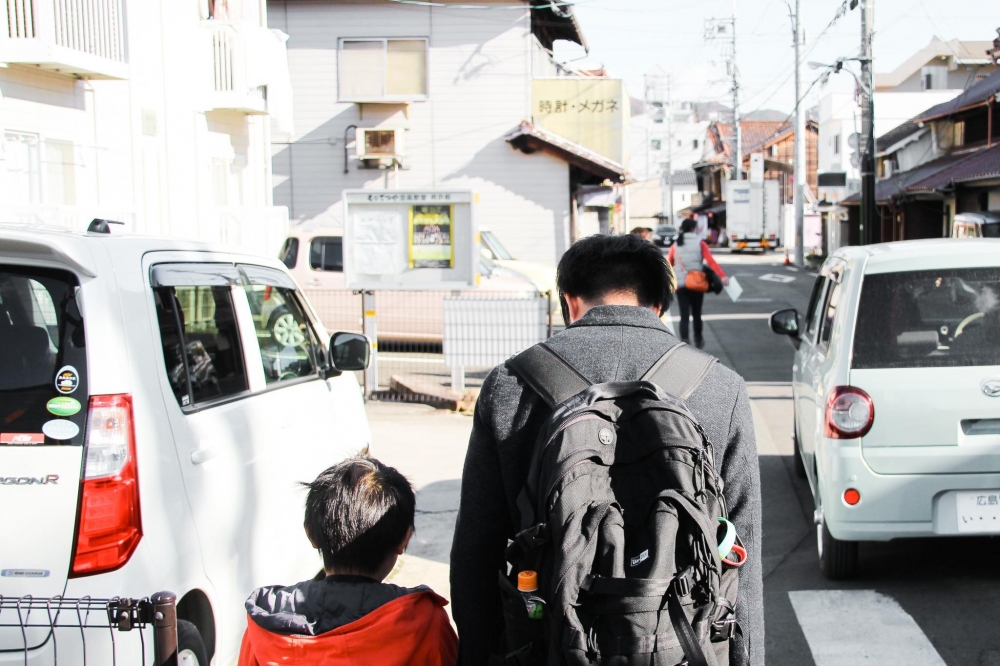 Before the event, Mr. Kanno said, "I want to show people not only the technical aspects of photography, but also the joy of capturing the scenery that we used to take for granted before we got a camera, from our own perspective." After the event, Mr. Kanno said, "It may not be common for people to go out into the city, but I would be happy if having a camera would encourage people to go out into the city."
Incorporating cameras into daily life.
Walking around the city with a camera may look a little different than usual.
【The person who wrote this article】佐藤 歩

The instructor took great care to teach me how to set up my camera. I was excited because I thought that with more practice, I could capture the colors and composition in a wonderful way and leave behind what I felt at that moment!
It was a sunny and very pleasant day to explore the city. I hadn't personally gone around Sakagura Street to take pictures, but there were many photo spots I hadn't known about before, so it was all new to me.
My child was interested in photography, so it was fun for both parents and children!

The appeal of photography is the experience of capturing the scenery that we used to take for grante...
2021.09.30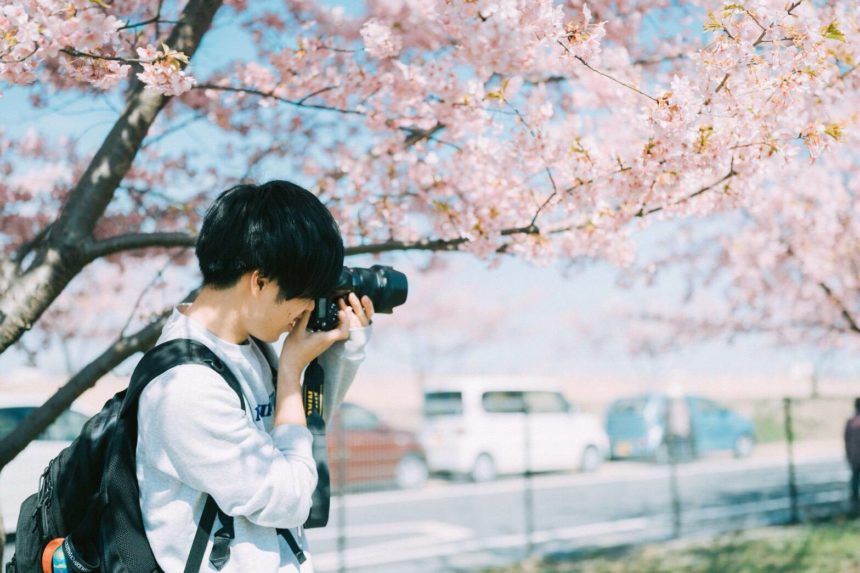 This event has ended. Photographers / Masato Kanno] Let's take photos in Higashi-Hiroshima
1,800yen(tax included)
Photography lesson on Saijo Sakagura Street with a photographer
While attending Hiroshima University, he has taken various photos as a photographer, including posters for sake festivals and corporate brochures.

2019/11/30(Sat)