TOP > How to become a Host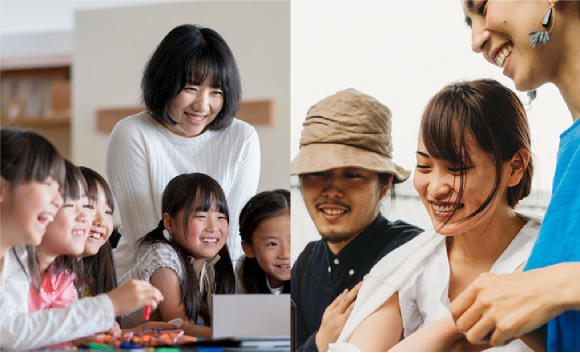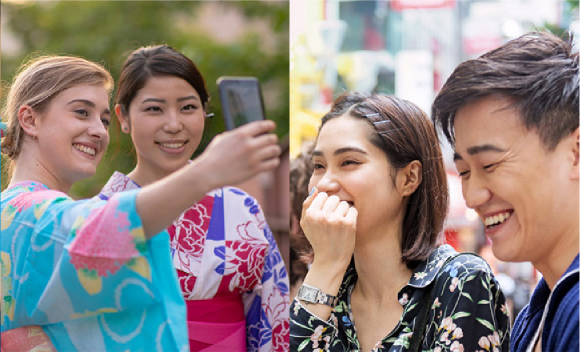 Why don't you use your knowledge and experience and work together to create an attractive community?
Anyone can post an introduction of themselves and their experiences on "MICHISHIRUBE" for "free" and attract customers.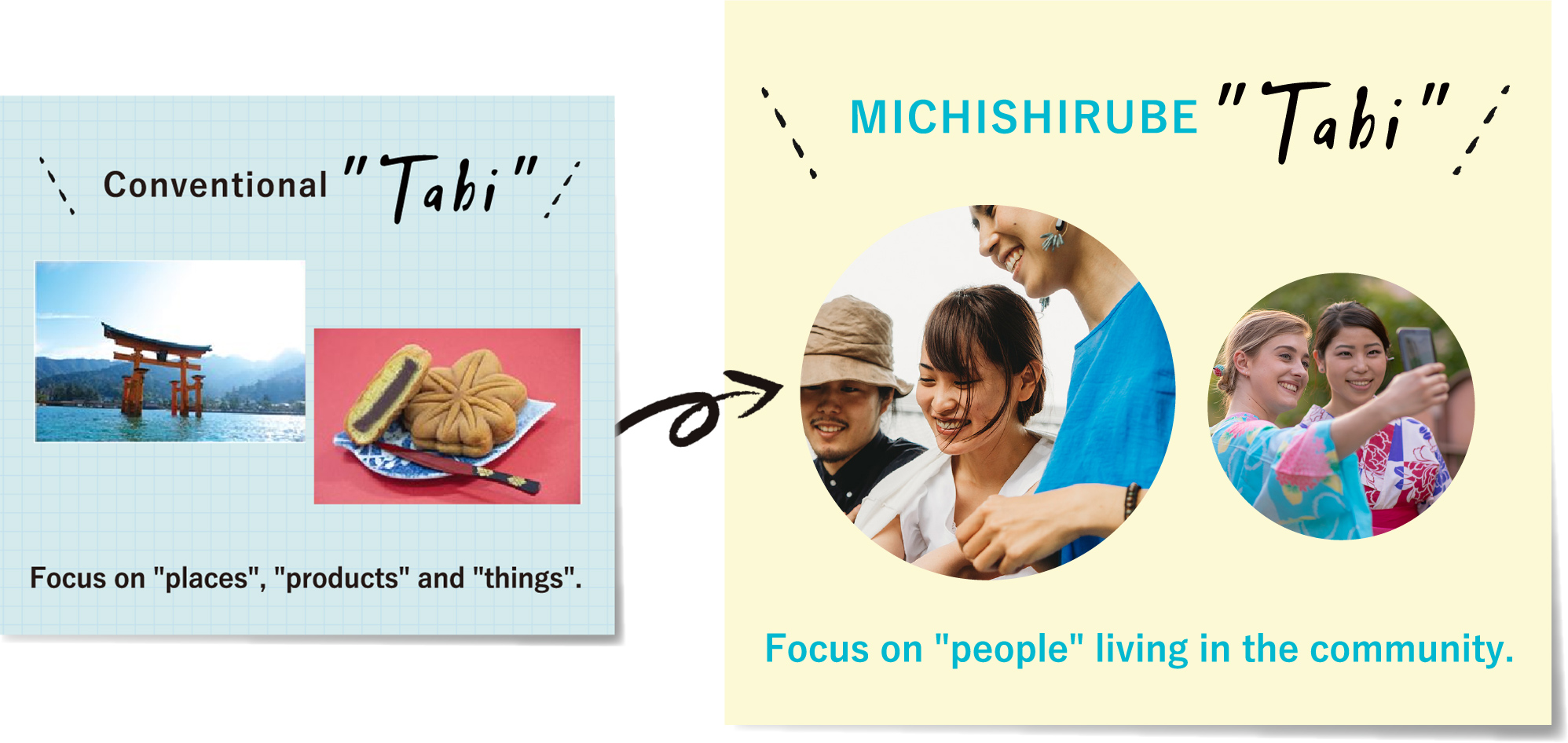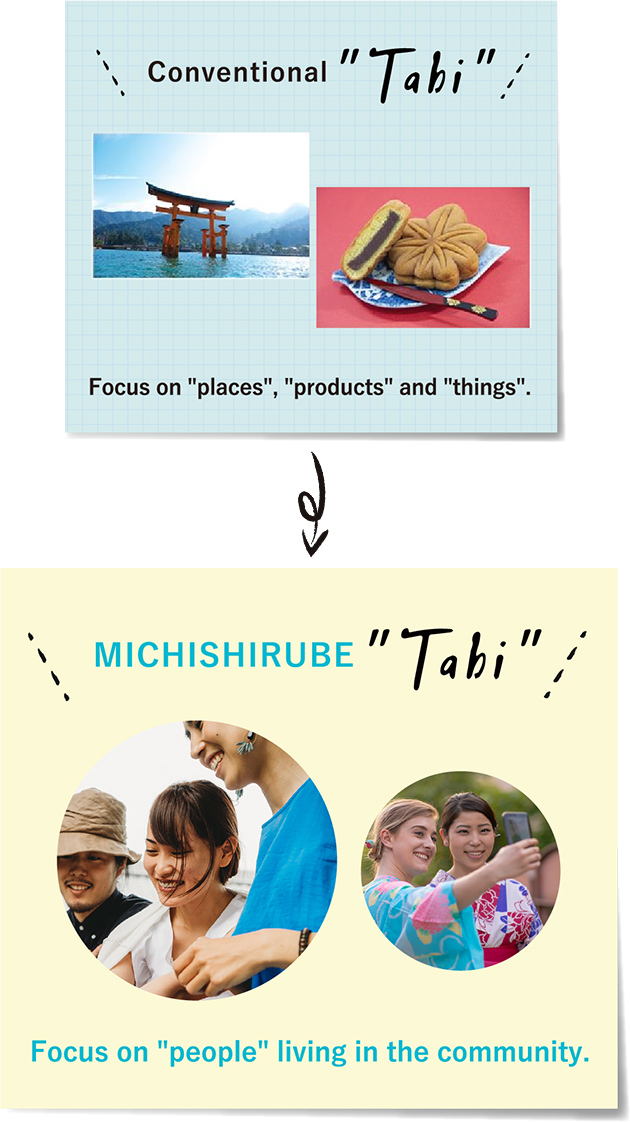 There are "people" in every "products", "things", and "work" in the region.
MICHISHIRUBE is a platform to share the charms of local "people".
We believe that the appeal of a region lies in the appeal of the people who live there, and we transmit their daily lives, knowledge, experiences, and skills in the form of "Travel" content.
"Travel" is an encounter among people. We are convinced that each encounter will be a "guidepost(MICHISHIRUBE)" for people's lives.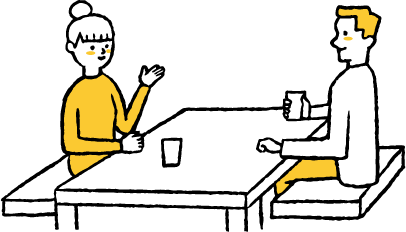 How " MICHISHIRUBE " works

①Register the experience on MICHISHIRUBE.
②The person who wants to participate in the experience looks at MICHISHIRUBE and makes a reservation.
③Pay the participation fee.
④We will deduct the fee from the participation fee and pay the balance to the host.
How to become a Host
● In MICHISHIRUBE, we call a person who offers a travel a "Host".
● For each host, we create a special web page to introduce the host.A reporter will visit the host once to write an article for the host page.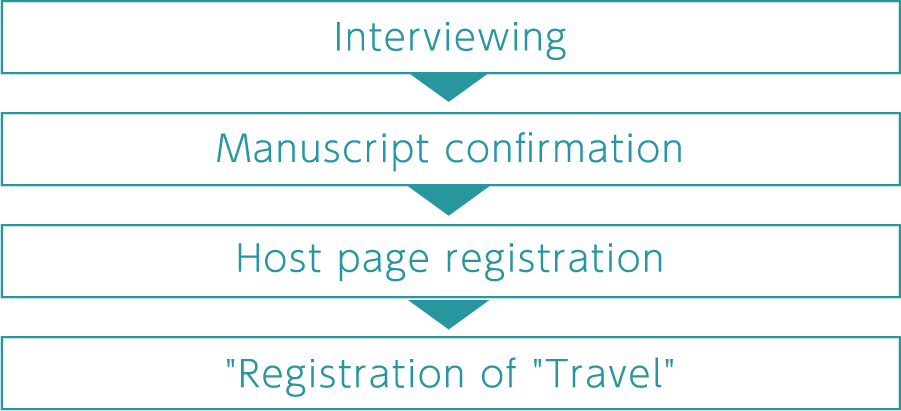 Application Guidelines
Who can apply?
Anyone can provide an experience that makes use of their strengths and hobbies.
Over 20 years old
Those who can provide experiences by themselves, in groups, or in companies.
Those who can use e-mail and telephone.
Those who can provide experiences regularly at least once a month.
"Conditions for "Travel
・Day trip, meeting at [the destination]
・Please contact us if participants need to stay overnight or you need to make arrangements for a bus.
Experience categories
Nature experience, agricultural experience, work experience, walking about town, workshop, etc.
みちしるべのメリット
1) Easy recruitment
Everything from recruiting participants, managing applications, and listing participants on the day of the event can be done through this MICHISHIRUBE service. The host can also decide on the fee and number of participants to be recruited, making it easy to hold a hands-on event.
2) Improved productivity
MICHISHIRUBE will handle payment for the paid events, so Host do not need take care of payment on the day of event, which will improve productivity. (Credit card payments are accepted).が向上します。(クレジット決済可)
3) Information dissemination
"Through the MICHISHIRUBE platform, people are able to share daily life and technology with the world.
4)More friends
Able to connect with people from all over Japan who want to participate in the experience.
Promotion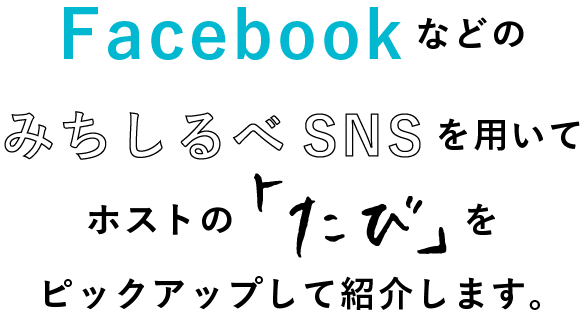 Regarding costs
No initial registration fee, no monthly fee
Completely free for free events.
For free events, there is no fee at all. ・For paid events, a 20% service fee (including settlement fee) will be added to the fee.
For the time being, there is no service fee (except for the 4.9% settlement fee).