TOP > Recommended[Hito] > Kazushi Chikanari

How to determine the taste without deviating from the essence
2021.10.10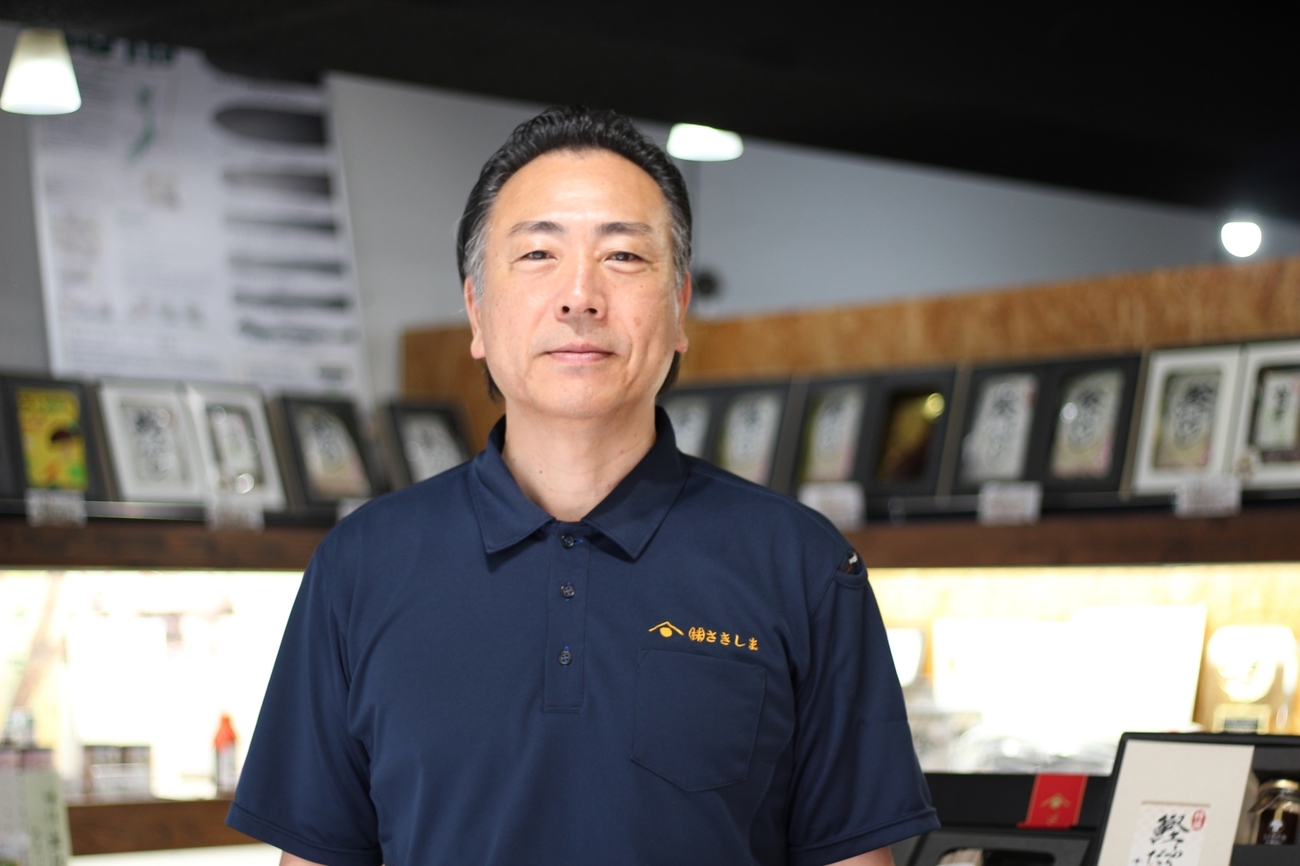 Kazushi Chikanari
2021.10.10
I'm sure many of you have seen the signboards for "Katsuo-Furidashi" along the boulevard in Saijo.
This time, MICHISHIRUBE would like to introduce Mr. Kazushi Chikanari of Sakishima Co., Ltd. who produces and sells dashi (soup stock) and cultivates raw shiitake mushrooms.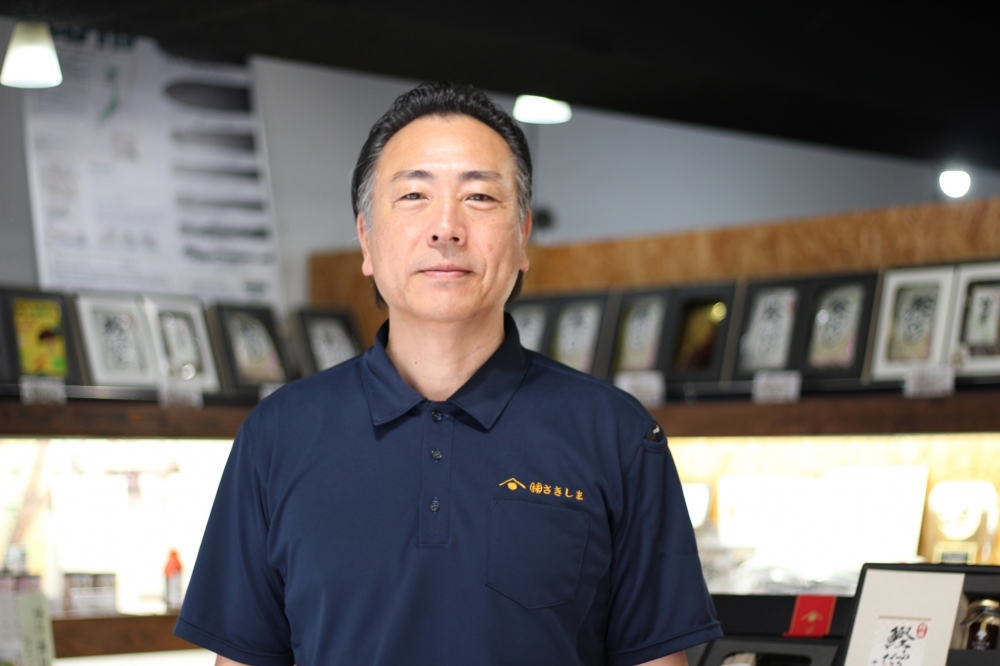 Mr. Chikanari was originally a director of a construction company.
When the company started a separate food business, he became the representative of the new company.
The most important ingredient in Sakishima's dashi is the shiitake mushrooms grown on a farm in Toyosaka.
While traveling around the city in search of raw materials to make dashi, he came across the farm where he now lives.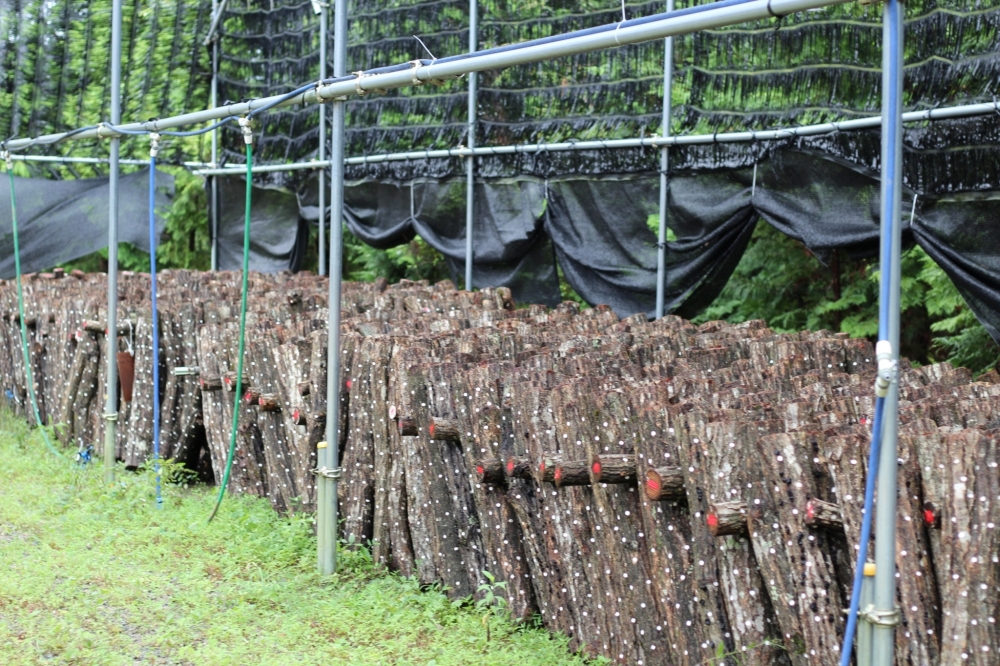 Mr. Chikanari used to hate shiitake mushrooms and could not eat them at all.
Even when tasting the soup stock, he had to smell the odor he did not like.
However, once started growing shiitake mushrooms on his own, saying, "I cannot do it halfway."
He researches deeply in order to make the product what people really taste delicious.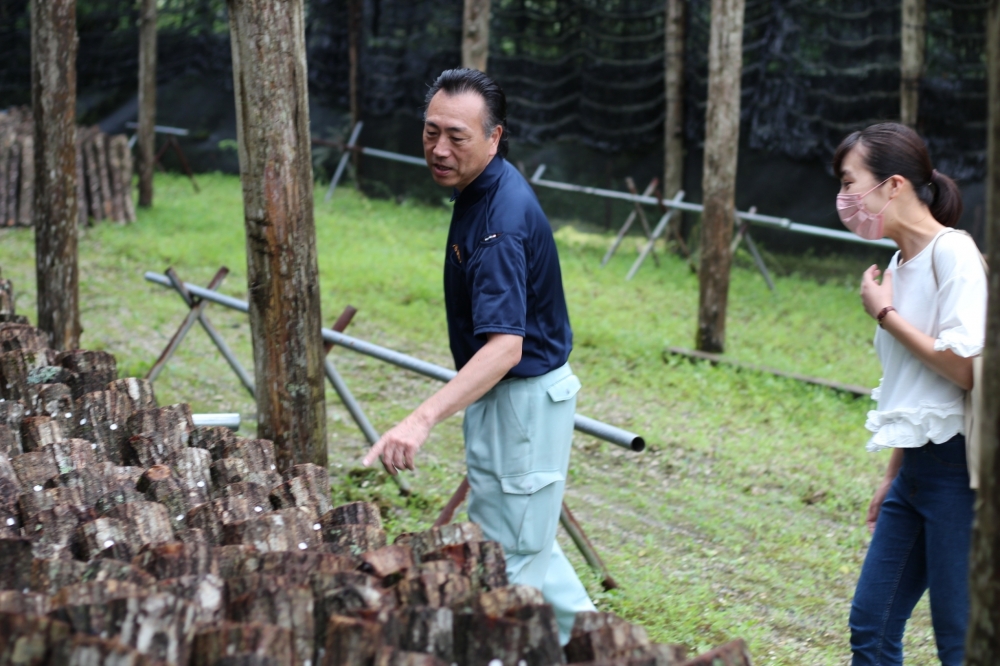 "In a place like a meeting, it's easy to be swayed by other people's opinions. Unlike in a meeting, you shouldn't be influenced by other people's opinions about what tastes good. It's better to decide on the taste without losing the essence."
The "Saijo Katsuo Furidashi" currently on sale was carefully selected from among four prototypes, but even during the tasting to decide on the product, he decided on the current flavor by having each person taste it one by one and asking which one tasted better.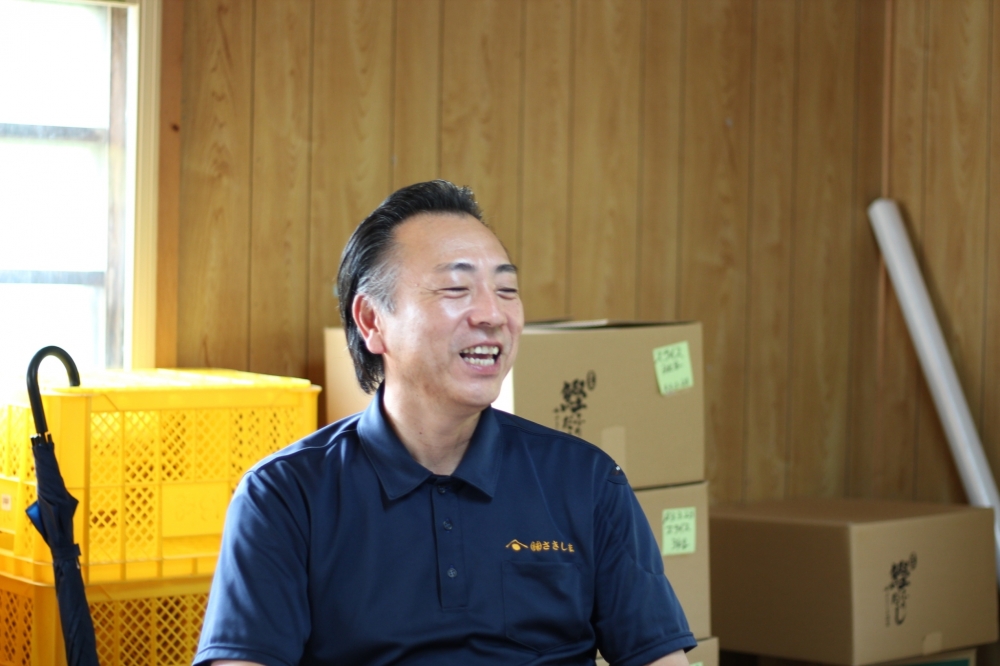 He still doesn't love shiitake mushrooms, but he has done his research and knows many delicious ways to cook them.
Eating them in sashimi, ahijos, and powdered form over ice cream!
Among them, he recommends putting dashi soup into cap of a shiitake and baking it in butter.
Now, five years after its launch, in addition to expanding sales channels, his company is focusing on supporting farmers in commercializing off-specification vegetables.
Also making a new product dashi soup of specialty in Hiroshima Prefecture.
As part of the experience, you can harvest their special shiitake mushrooms, which seem to be plentiful around November!
【The person who wrote this article】Hikaru Eguchi
Basic Store Information
| | |
| --- | --- |
| Store Name | Sakishima |
| Address | 6-31-38 Saijochuo, Higashi-Hiroshima CitySeraphique 104,Hiroshima |
| Business hours | Weekdays 8: 00-17: 30 (excluding Saturdays, Sundays and public holidays) |
| Regular holiday | |
| Access | |